The Kaiwo Maru arrived yesterday and will be moored at P27 until Sunday.
Looks pretty all lit up at night.
Earlier in the week the Golden Bear was here overnight for "a California Maritime Academy alumni reception." Ah, those receptions. …
And for a couple days before that the F/V Frosti was moored at P27. Current task, roaming from San Francisco to San Diego surveying sardines for CalCOFI.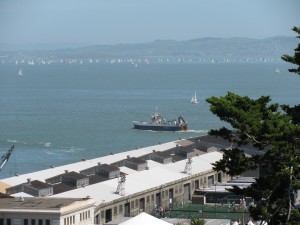 All-in-all a very busy time for the pier.